Remote Car Starter Installation in Raleigh & Smithfield
Do you dread shivering for the first few minutes of every drive waiting for your car to heat up? Do you want to have cool air blasting when you enter the car in the summer? Or maybe your hands are full and you need to unlock your car. With keyless entry and remote start installation from Sound Station & Security, you'll have no need for keys.
We install 2-way remote starters to give you an instant response from your vehicle— so you know your vehicle started, unlocked, and more.
Remote Start & Keyless Entry $199 With Installation
Try our remote start and keyless entry car remote for just $199 with installation! No need for keys!
Remote start
Lock/unlock
Trunk opener
Additional parts may be required.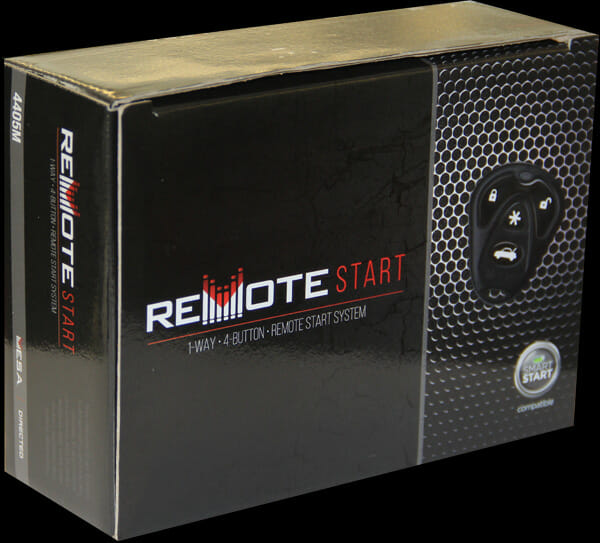 Modern Technology
We install the most modern technology for your convenience and safety. Connect to your car beyond just your key fob; you can control your vehicle through your smartphone, too! We offer two different remote starters.
Viper Remote Start System Installation
The Viper remote start system uses the latest technology to keep you always connected so you can find and control your vehicle, check the status of your vehicle, and receive important alerts.
Compustar Remote Car Starter Installation
When you tap a button on your Compustar long-range remote, it sends a command to your vehicle's control module inside. It doesn't matter if your car is manual, diesel, certain hybrids, and luxury models, Compustar is compatible with over 90% of the vehicles on the road today.
You don't even have to give up your key if you don't want to. Most Compustar systems have a bypass module that allows you to maintain both factory settings and your upgraded remote starter.
Installation by Our Experts
It doesn't matter if you go to our Smithfield location or our Raleigh location, our team is the Triangle's experts in installing remote starters. Don't DIY this— we can hide the control units, solder wire-to-wire connections professionally, and provide factory-like wiring to make it feel like your car has always come with a remote starter!
We look forward to seeing you soon. If you have any questions about maintenance or servicing specifics or want to know about wait times on a given day, just ask our experts! You can speak to our Raleigh specialist by calling 919-758-8404 or our Smithfield experts at 919-989-3106.
Other Vehicle Security Upgrades
There's nothing worse than having your car stolen or broken into. If you love cars as much as we do, you want to do everything you can to prevent this from happening to your ride.
As car thieves get more advanced, so does car security. Our Raleigh and Smithfield teams offer:
Car alarm installation
Keyless entry installation
GPS tracking installation
Shock/motion/tilt sensor installation
Camera recording system installation
Trunk release installation
And more!
Find out what other car security upgrades we offer.